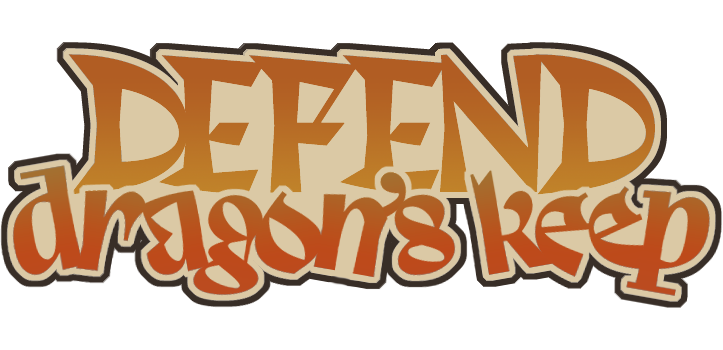 Defend Dragon's Keep
A downloadable game for Windows

The Dark Lord Dragomartholomew was once the most infamous sorcerer in all of Rammazro. He had power beyond reckoning, and all manner of evil beasts bowed to his every whim. No one dared to challenge him or his armies... Until now.
His own beloved daughter, Demetria, has finally come into her dark power, and her greed and ambition outweighs what little love she has for her father. Promising her father's armies the riches and recognition he has long denied them, she has won the support of his formidable forces. Delaney - a humble, loyal, and hardworking skeleton that has served Dragomartholomew for decades beyond counting - is the only creature that remains in the sorcerer's employ. Now, Demetria and the creatures are marching on Dragomartholowmew's last few hiding places, and it's up to Delaney to help her master stop them.

Defend Dragon's Keep is an asymmetrical co-op VR tower defense. Player one plays on the computer as Dragomartholomew, while player two plays with the VR headset as Delaney. You must work together in order to battle your way through four unique levels, defend your keeps, and stop the waves of enemies intent on destroying you.

PATCH 1.01:

- Bug fix for Level 2 unlock
- Bug fix for enemy pathing in Level 2
- Credits now visible through computer
- Level lighting adjusted

PATCH 1.02:

- Bug fix for tower banner error
- Encyclopedia books completed
- Screen scrolling adjusted
- Random & Endless modes now included

PATCH 2.00:

- Bug fix for move Delaney spell
- Bug fix for camera movement & zoom
- Bug fix for VR player teleport to towers
- Complete overhaul of the UI
- Added beginning story cinematic
- Added ability to delete save & change fullscreen/window
- Custom cursor, changes with spell activation
- Spell effects updated
- Added body to VR player for PC player

PATCH 2.01:

- Bug fix for winning as soon as last wave appears
- Bug fix for game over & win screen appearing at the same time
- Bug fix for upgrade screen appearing when using Move Delaney spell
- Bug fix for casting spells on stairs
- Bug fix for Move Delaney spell
- Added 'X' button to in-game pop-up screens
- Added VR controls screen on main menu
- Removed skull icon above VR player's head
- VR player weapons now do half damage to heavy enemies, instead of no damage
- Health can no longer go below 0
- Changed buying cost from '$' to crystals (for consistency)
- Can now click entire tower to cast Move Delaney spell, not just tower top


Purchase
In order to download this game you must purchase it at or above the minimum price of $5 USD. You will get access to the following files:
Defend Dragon's Keep.zip
75 MB
Download demo